A history of music on Crickhollow
Jump to: Shirefest 2014 Shirefest 2015 Winterfest 2015 Party in the Park
It all started with Breakfast Club.  The band was formed for Ghosts, Goosebumps and Graveyard Tales, the first one of Second Breakfast's annual Harvestmath events.  The band came back together for Weatherstock III:
Another Crickhollow band, Symphonious, also played at Weatherstock III.  They were known for free playing and creative compositions:
Breakfast Club would go on to play weekly shows on Crickhollow, monthly ones on Landroval, the occasional concert on Laurelin, Sirannon and Gladden, and three more Weatherstocks.  Some of their performances may be seen on their band page.
Shirefest  marked a turning point in the Crickhollow music scene.  It kicked off in August of 2014 with 12 great bands, including three Crickhollow bands making their debuts and two other local favorites.  Breakfast Club took to the stage in front of the Bounders Statue in Michel Delving, followed by The Crazy Ladies of the Forest, The Starlight Orchestra, DisEnchanted, The Heartbeaters, Green Hill Country, Firebrands, and The Grand Band of the EoM.
Elevenses took place inside Michel Delving's Bird & Baby and was followed by a set from Bits & Pieces.  Brandywine and Biscuits performed next.
A Rock & a Hard Place followed
The Rolling Kegs performed next:

Andune Ensemble closed out our show:
Shirefest 2015 was the biggest event in Crickhollow history, with over 2 dozen performers during the 4 day fest.  It kicked off on August 14th with Bread & Jam at the Prancing Pony. Saturday included performances from Breakfast Club:
Bolero: A hobbit ballet
The Crazy Ladies of the Forest:
A Twynk tale:
A tale from Dufnald

The Department of Harmony and Song:
Vethlo:
The Shire Dance-off:
Daffin:
Larksong:
Drummor:

On Sunday, Elevenses moved to the Plough and Stars. Day three performers included:
Crickhollow Supergroup

The final day of Shirefest featured Old Winyards and DisEnchanted before one last Elevenses at the Plough and Stars
Winterfest 2015 took place on at Thorin's Gate December 11th-12th.  Friday opened the festivities with Breakfast Club, DisEnchanted, Misty Mountain Hobs, and P.I.E.
Saturday's terrific array of performers included Struck by Moonlight, Little Wanderers, Dulcet Tones, Fraggle Rock, A Rock and a Hard Place, Lag Spike, and Michel Delving Bunny Watch.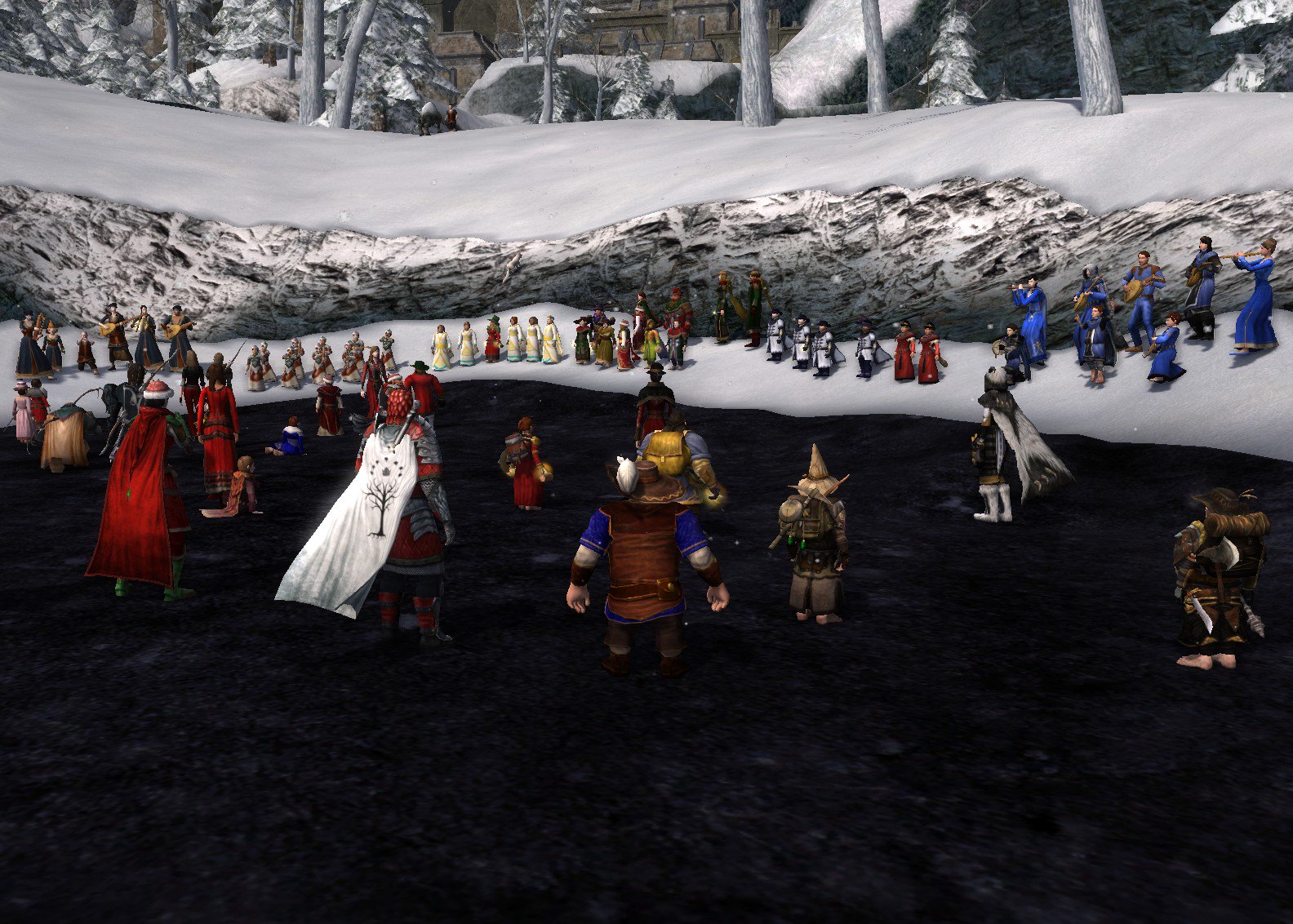 The first Party in the Park was held on November 14, 2015.  Performers included Little Wanderers, Remediators, and Breakfast Bits.

The Second Party in the Park on February 27, 2016 featured The Traveling Bilberries, Misty Mountain Hobs, Dulcet Tones, DisEnchanted, and a Twynk Tale.