Meet Die Bunten Vögel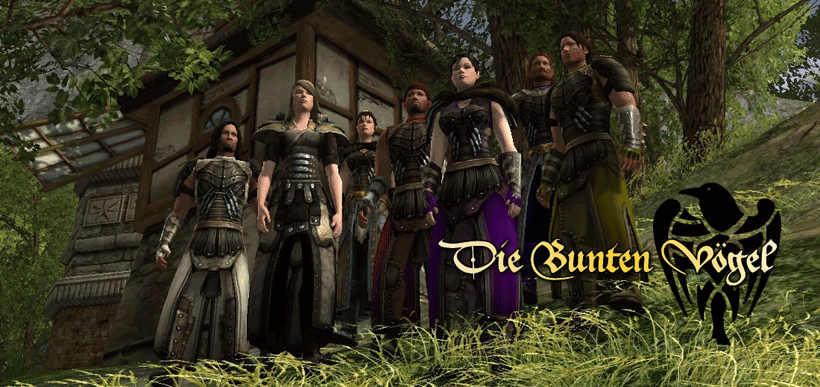 German band Die Bunten Vögel (the Colorful Birds) is a virtual minstrel troupe who have broken the barriers of the game to release their own CD, Rabenschwarz, with arrangements of their in-game compositions using real instruments. Their neo Medieval music may now be enjoyed anywhere.
Formed in 2014, the band moved beyond the German server to Belegaer to perform at many festivals around the game, such as Weatherstock, Winterstock, Rock Fest, and Day on the Greenfields. They recently completed a promotional tour of Sirannon, Landroval, Belegaer, Gwaihir, Laurelin, and our own Crickhollow.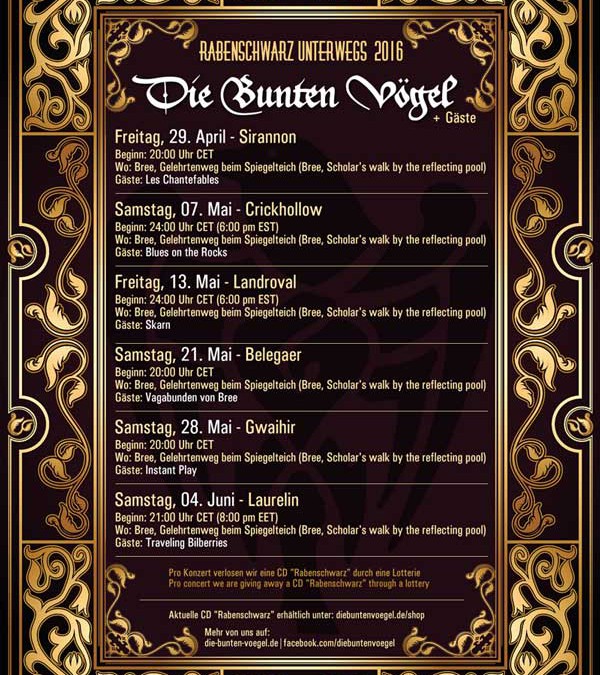 Find out more about them on their website, take a look at their Youtube playlist, watch their full performance from Forest of OAKS 2, and purchase their debut album.